The Sisters Taking Charge project that will be supported by inroads 2021 iPF Grants focuses on capacity-building for traditional birth attendants to mitigate abortion stigma, promote reproductive health information, and integrate their practice with referrals to health systems for safe abortions.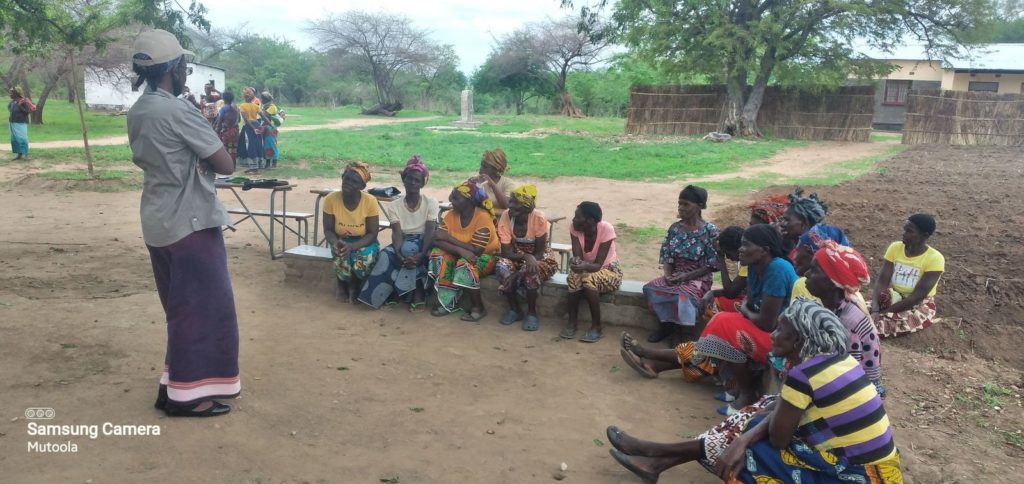 The team perceived that people in many villages in their region have no knowledge of the existence of the Termination of Pregnancy Act and the service provision of safe abortion at the main medical facility. This work will be reaching out to women and girls who have for decades been marginalized simply because of location and so always thought abortion was a taboo and a curse.
Key activities:
Develop refresher workshops for the team that will facilitate the activities.
Develop training for traditional birth attendants who are also first respondents to unsafe abortion cases within the villages.
Community dialogue (focus groups) to help us identify and train the untrained traditional birth attendants, who are usually the family grandmothers, on abortion stigma.
Door-to-door, one-to-one activities will help us see the impact of the project.
The team behind the project:
Each member of the team has experience in community sensitization.
We have volunteers members who are part of the trained Safe Motherhood Action Group (SMAG) in the communities and are also traditional marriage counselors and encouraging support from traditional leaders, including Chiefs, to do the proposed work. This has enabled us to gather the necessary information and develop a doable work plan that will get us to reach the far reached rural areas that have been left out in knowledge sharing due to lack of roads and infrastructure health facilities.
We have traditional leaders as part of the team. They will ensure we respect the tradition and culture of the natives for a continuously enabling working environment.
We have youths with a passion for ensuring no more of their peers should be stigmatized for having an abortion; they are more than ready to lead the way for adolescents exercising their right to safe and legal abortion. We intend to seek technical expertise from the government running programs of Safe Motherhood Action Groups where necessary to ensure integration into the health system for the trained traditional birth attendants who have been equipped with information on abortion stigma, into SMAGs is successful.
"Using the inroads Seed grant, last week we were able to travel to one of the remotest areas in the country, Mkoma, that is only accessible by 2 rivers and the natives there use homemade canoes to get about. An area where on one side is an endless forest full of wild animals (too dangerous for pedestrians) and on the other side is a crocodile infested river. The nearest clinic providing abortion service is 2 hours ride in a canoe with the tide to get to the bus station then 2 hours ride on local bus to get to the health facility and 2 hours ride back on a bus and a 6 hours ride back against the tide to get back to the village. A community deeply rooted with myths and beliefs that abortion is a sin and its a taboo to even talk about it. Where girls as young as 13 years are dropping out of school and getting married due to teen pregnancies and most of these were dying due to unsafe abortion. With the help of the traditional leaders, we were able to successfully meet with the community birth attendants."

Caroline Mutoola, SiTcha Manager
November 2021
How will they assess the project's positive impact?
The abortion stigma reduction will be measured with the door-to-door one-one at the end of the workshops period. Each volunteer in the field will document this activity and assessment for future planning. The trained TBA will also be able to assess community response to their activities.
Information from service providers at health facilities will also indicate the rate of Comprehensive Abortion Care and Post Abortion Cases to evaluate referral progress.
What results will be shared with the inroads community?
Through written reports and media, we intend to share with the inroads team and post our findings, successes, challenges, and lessons learned.
Follow SiTCha's on social media here!
---