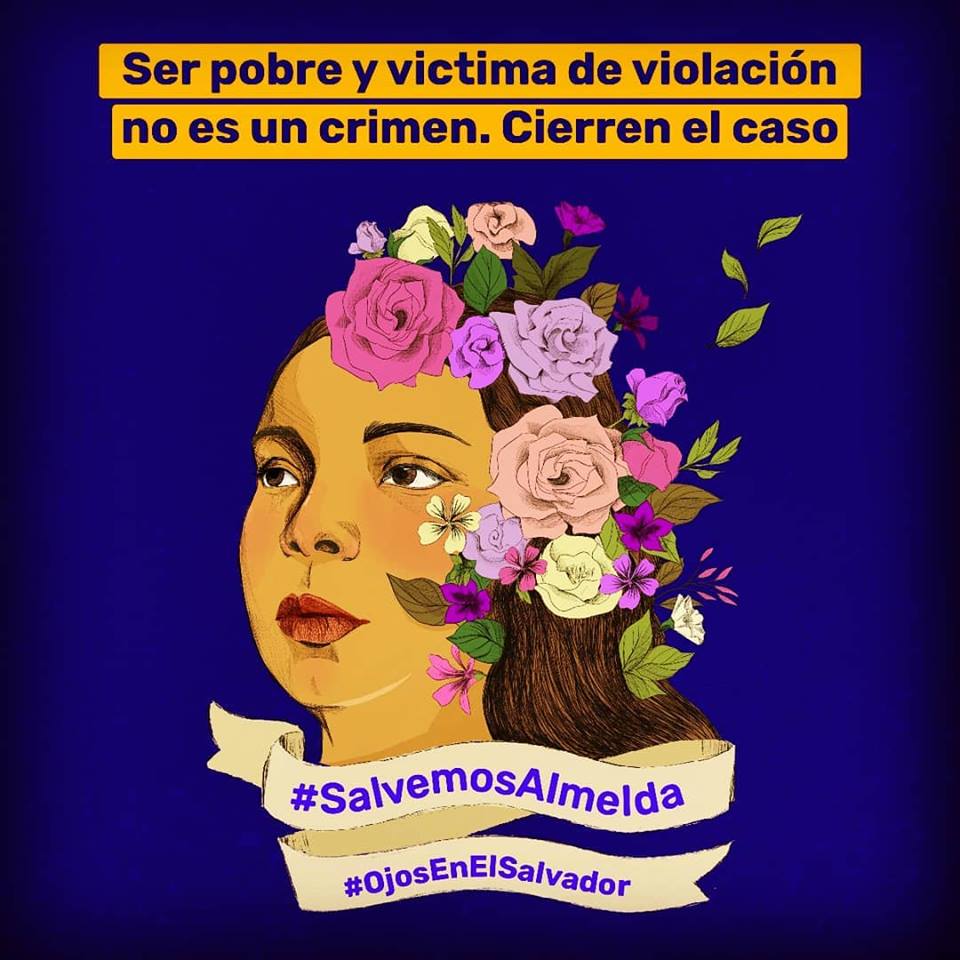 As 2018 came to a close, the feminist and social movements of El Salvador had a great victory, one which inspired activists across the world. For years, ever since a 1998 penal code harshened laws even more to ban abortion under any circumstance, Salvadoran feminist activist groups have been fighting to end the criminalization and stigmatization of abortion in their country, which is one of 26 countries in the world where abortion is completely prohibited without exceptions. After years of sexual abuse from a family member, Imelda Cortez became pregnant, and then gave birth outside of the hospital. For this, she was accused of attempting an abortion and then jailed. There, she awaited trial under attempted murder charges for almost two years. This is not uncommon, and there are still 25 women in El Salvador who remain incarcerated for having pregnancy complications, appearing to have an abortion, and for circumstances related to reproductive health. But after a generation of strategizing and organizing; collective direct actions appealing to the Attorney General; and leveraging the call to #SalvemosAImelda in a wide reaching international campaign; organizers were able to achieve a hard fought victory for justice in December 2018. Imelda Cortez was free.
We spoke with Sara García Gross, inroads member representing Agrupación Ciudadana por la Despenalización del Aborto, about their role in the justice movement for Imelda Cortez, the barriers that continue to exist, and how her organization works along with other feminist groups to break them down. While it is so important people celebrate their victories, she also reminds us that there are many more people being criminalized for abortion who are currently in prison, and how we are at work to dismantle entire systems.
In what way did the media contribute to the incarceration of Imelda Cortez? And in what ways, if at all, did it help facilitate her release and support?
It seems relevant for me to point out that this reality (of Imelda's release) was possible due to the feminist social mobilization and the systematic work of Agrupación Ciudadana por la Despenalización del Aborto. The articulation of cases of women who have faced unjust criminalization has three central bases or components which are political, media-based and social. In the case of Imelda, the aberrations that the case implied generated indignity and visibility and this allowed for media coverage at a national and international level. Furthermore, la Agrupaciōn started social media campaigns which has an impact on the international community. The community work of the Colectiva Feminista and the Red Salvadoreña de Defensoras de Derechos humanos made sure that community involvement was present. The leaders accompanied this demand with strength.
Can you tell us more about how the call to save Imelda became an international effort, and the effect that you think it had on the movement in El Salvador?
The campaign was constructed to allow for collective action underneath the key message of "Salvemos a Imelda." Everyone can participate in this fight from wherever they are, if you are a student, if you are feminist, defender, if you live in El Salvador, if you are in Central America, in Latin America or in any part of the world.
The call was made to the international community, asking to demand "Freedom for Imelda" to the Attorney General by writing and going to embassies of El Salvador. This, also, generated a lot of attention about this reality in international media.
How did stigma play into the continued cancelation of Imelda's hearing? What steps are feminist and abortion groups taking to free the remaining 23 women who have been incarcerated for having pregnancy complications in El Salvador?
The cancellation of judicial hearings is, sadly, a common practice in our system of Justice. This meant, for the movement, a greater level of indignity and therefore, the call intensified. What we did as a movement was to put evidence to the El Salvador state about the implied torture with the jailing of Imelda. Stigma has been present in the cases of women in prison due to the mandate of maternity that exists in our country.
Right now as well, 25 women remain in prison. The feminist and social organizations, especially la Agrupaciōn is fighting to make visible the injustices by a judicial and social battle, we are finding alternatives to achieve the liberty of all. We make this call for freedom through our Las17 page on Facebook and Twitter.
How will feminist groups and organizations like Agrupacion Ciudadana por la Despenalizacion del Aborto ensure and enforce previous demands made to the Attorney General to stop state violence against women like Imelda and Evelyn Cruz?
This is a long struggle, and for us it is fundamental that the El Salvador state stops criminalizing, and we will keep studying the cases and presenting resources for their freedom from prison. Also, our fight is for changing the legislations that totally penalize abortion, we are working towards reforming our penal code, in which there is currently a total prohibition of abortion.
Another central element is the construction of other narratives. We are fighting so that injustices can become visible, but also to change the social imaginations in relation to abortion, so that the El Salvadoran society stops stigmatizing abortion, women who need interruptions, and defenders of human rights who try to change the law.